Embossing Roller - Customer Products Companies Rely on Embossing Roller Manufacturer.
We are guided by the manufacturer of Embossing Roller, which is very durable and easy to use, these embossing rollers are used to deliver a combination of shapes of glass, paper, synthetic leather and plastic and some more. Our company has practical experience in contributing, which is the wonderful purpose of the embossing roller. Discovering wide application in the printing industry, this roller is generally appreciated among our customers who are organized across the country. On our premises, this printing roller is manufactured using premium quality raw material that we have obtained from genuine dealers and advanced technology in the market. To meet the specific needs of the customers, we offer this print roller to our customers in different sizes and shapes. We manufacture a wide variety of embossing rollers such as textile embossing rollers, male embossing rollers, female embossing rollers, handmade embossing rollers, 3D design embossing rollers, paper embossing rollers.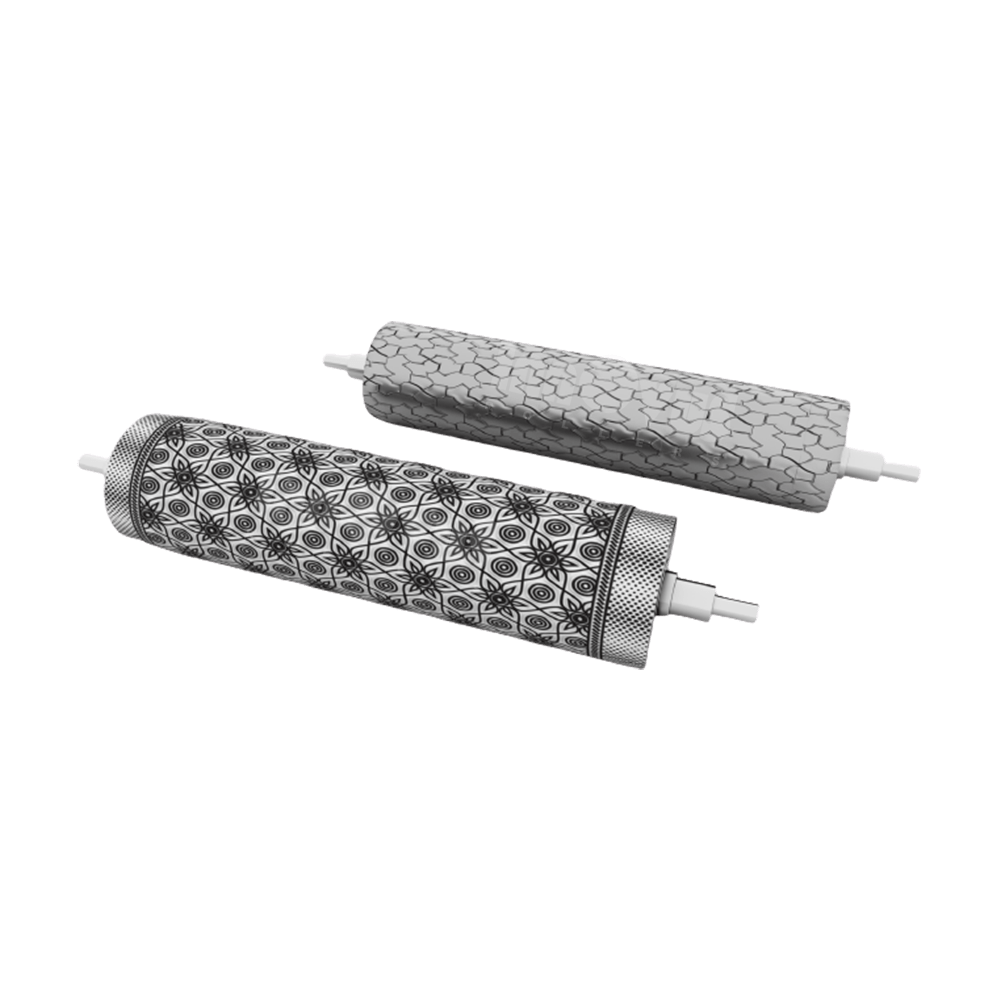 Due to the efforts of our certified experts, we are constantly engaged in manufacturing and supplying embossed rollers in Ahmedabad, Gujarat, India. There are applications of many embossing rollers including cooler faces, flooring, vinyl coverings, plastic, paper, Nonwoven, textile, tissue roll, tissue folding, automatic, aluminum foil, blister and textured wallpaper. We use both mechanical and artificial engraving process to create embossed rollers.