Polyurethane Molded Roller
We are one of the most reliable manufacturer and supplier of wide range of Polyurethane Moulded  Roller, roller like conveyor roller, load wheels, rollers, rings, etc. These roller are manufactured using high grade optimum quality material for ensuring superior performance and matchless quality. Thses are manufactured under the strict supervision of professional for flawless functioning and defect free products. these product are abrasion and tear resistant , with very high load bearing capacity, resistance against oil, solvent, acids, also excellent grip and wet condition. Superior performance, resistance against ozone and aging.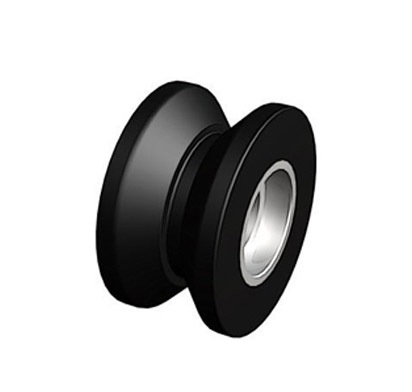 Our offered range of PU moulded roller are prepared as per the customer specification and requirement of client.These roller are used in coating rolls, laminating rolls, pinch rolls, scoring rolls, snubber rolls, feeding rolls, contact rolls.
We manufacture a huge range of Polyurethane Moulded Articles are load wheels, conveyor roller, using optimum quality imported material thus ensuring superior performance and unmatched quality. Our offered range of moulded products and articles , rollers are to meet the specific requirement of clients. For Flawless and best functionality of conveyor belt, offered moulded parts are used for multiple purpose. Polyurethane Moulded  Roller is most demanded by clients due to its special features as abrasion and tear resistant, excellent grip in wet condition, resistant to oil, solvent, acids, with high load capacity bearing ,its unique properties is to resist in tough condition. Polyurethane is used in bumpers, knife backers, and in other application where abrasion or cut resistance is severe and frequently done.We can manufacture moulded parts in various form, size, shape or extremely soft or very hard material to make the best quality parts for your requirement. We manufacture gasket, bumper to huge roller that is good resistant , also we supply complete part, of PU moulded parts with covered on metal parts inserted metal within it as per the various demand of the clients.Thses moulded parts are with dimension with different types of flat ribbed used in all industries as steel, iron, wood , aluminium, textile of any size and shape we developed application in conveyor rolls, idler rolls, printing rolls, feeding rolls, calender rolls, snubber rolls, sqeegee rols, printing rolls, pinch rolls, laminating rolls etc these moulded parts are used